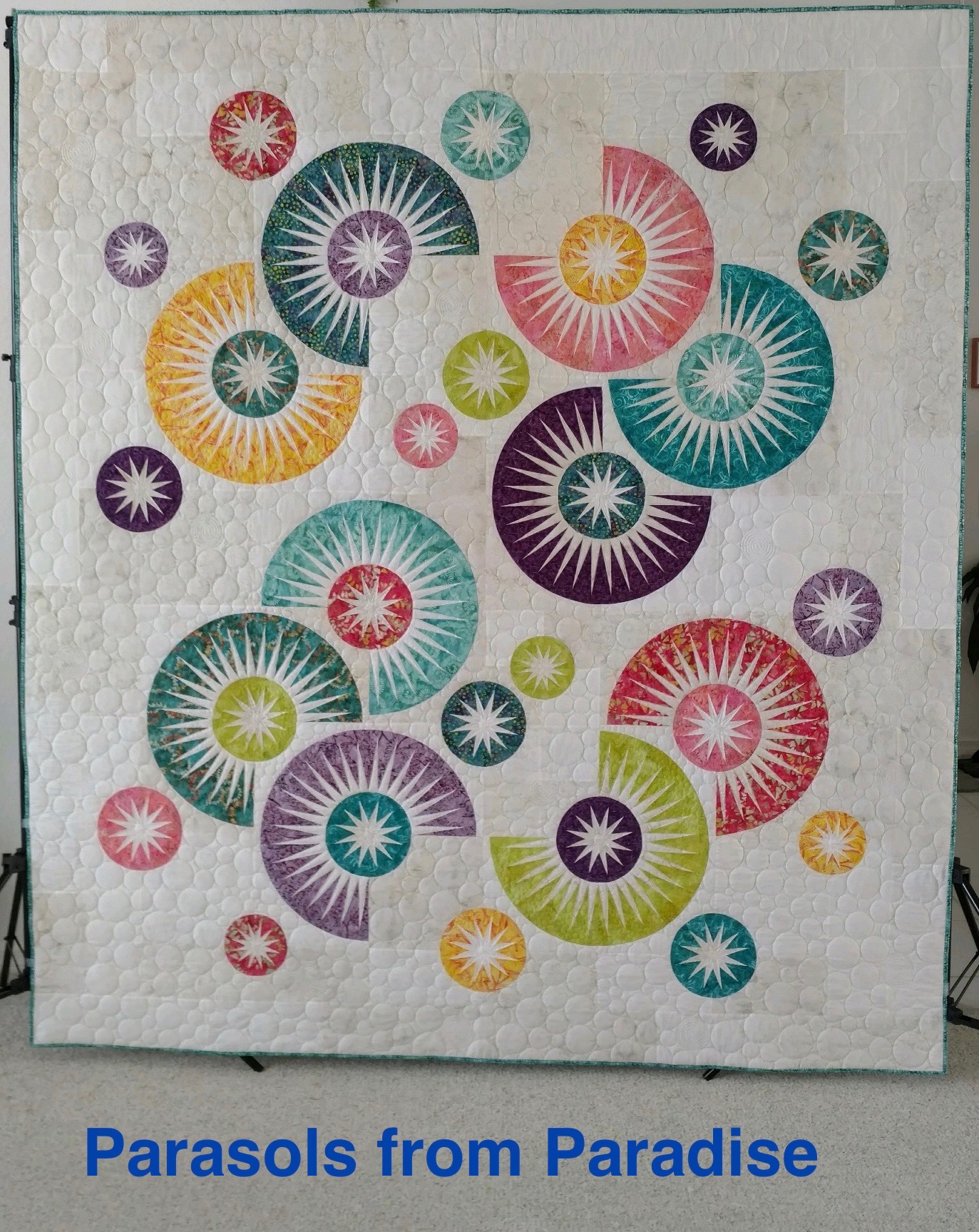 Parasols from Paradise - 89" x 79"

It was paper pieced, by DPQG members, using Judy Niemeyer's "Raindrops" pattern.
All quilting motifs were designed and digitized by quilter and guild member Melinda Sword,
specifically for this quilt. It was displayed at the World Quilt Show in Tampa and was appraised for $2,100.
Raffle tickets can be purchased from any member for $1.00 each or 6 for $5.00. Winning ticket will be chosen at our quilt show February 22nd about 3 pm.
Questions or comments? dpqg@yahoo.com
A copy of the official registration and financial information may be obtained from the division of consumer services by calling toll-free within the state. Registration does not imply endorsement, approval, or recommendation by the state. CH18269
1-800-HELP-FLA (435-7352)